WELCOME VISITORS, BUYERS AND EXHIBITORS!
Event dates
OCT 19, 20 and 21, 2022 10:30 a.m. at 07:00 p.m.
Event venue
Poliforum Leon, Guanajuato, Mexico
ANPIC is the largest world-class business meeting in Latin America in the supply industry for the sectors: leather-footwear, leather goods, textiles, clothing and furniture.
During the 59th edition of ANPIC you will find products such as:
29

participating countries
Be part of the national and international exhibitors that come together to show the advances and trends of new materials, as well as the latest in machinery, accessories and components for the manufacture of footwear.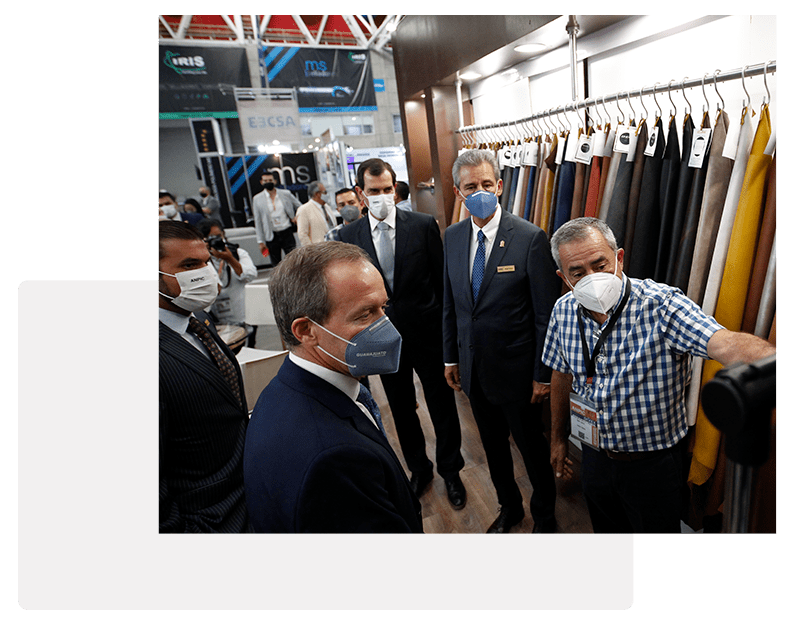 Winners of the award for the best stand at
ANPIC Reconnection
At ANPIC we award the award to the best booth, for this, an APIMEX committee in conjunction with AMPROFEC evaluate the following:
Design
Quality
Innovation in materials
Use of renewable materials and technologies
In its two annual editions, ANPIC brings together the best exhibitors of supply materials, national and international representatives and distributors.
"ANPIC is considered as a showcase in which new clients can be attracted."
-Exhibitor
"During ANPIC I managed to contact and capitalize on new suppliers for my business."
-Visitor
"What I like about ANPIC are the new product proposals, which encourage the purchase or lifting of orders during the event."
-Exhibitor
With your registration you will be able to participate in all the activities that ANPIC offers with topics related to industry, business and fashion.


During your visit, we follow the sanitary regulations to safeguard your health: temperature measurement, antibacterial gel, mandatory use of face masks, healthy distance and constant hand washing.
We reserve the right of admission.